Jobs At Home Alert
*Legitimate Jobs At Home
* Ways To Avoid Scams!
* Secrets To Getting Hired!
* Untapped Home Typing Jobs
Sign Up Below Now!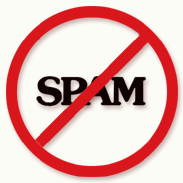 Your address will not be sold!
Useful Links
Is ProjectPayDay.com A Scam or Legitimate?
Many of you have probably already heard of ProjectPayDay and are wondering whether it is legitimate or like so many work at home programs, a big scam! It amazes me some of the reviews I've read about this opportunity. Say what you will, what they teach you in their members area can and does work. It's just that simple! Is it perfect? Nope. But I really don't know any company or system that is.
But with that said, I'll be honest with you. For me the methods taught by Project Pay Day were a bit too involved. I personally prefer programs like FusionCash.com which is very straight forward. You sign up for your free account and get paid to try products. No going green and all types of other stuff that is involved with the methods of ProjectPayDay.com. But I'm lazy and can't assume you are. So let's give you some more information about Project Pay Day so you can make your own decision. After all I'm not your parent.
First thing to note is that ProjectPayday.com is only available to US and Canadian residents. Actually many of the get paid to try offers programs work that way. I believe it has something to do with minimizing fraud. No disrespect to my international folks, but that's what I've been told by the people that run these companies. Seems to me there are fraudsters in every country but that's just my two cents.
Once you become a member of PPD (Project Pay Day) which is free, you get access to a private members area that includes several in depth video tutorials of 2 methods of earning income with Incentive Freebie web sites (IFWs). I'll be real with you, the videos really lay it all out on the line for you. I can totally see this as a legitimate way of making money if you're willing to follow the detailed instructions of the video. I was just too lazy to give it a try. But I know in principle from being a member of FusionCash.com and completing offers with them you can really make money doing what is suggested.
But let's rewind. You may be wondering what the heck are IFWs? Simply put, These are web sites that pay you cash or prizes such as free iphones, laptops, PS3, WIIs, etc. in exchange for completing offers of their affiliates. I am sure you've run into these sites surfing the web and wondered if they really worked? Trust me they do. The offers that you're required to complete are usually from reputable companies like: BlockBuster, Ebay, NetFlix, etc. Members earn a certain amount of money either by completing these offers, or by referring others to complete offers
ProjectPayDay.com Method 1:
With method 1 you earn money by completing offers for someone else. For example: I pay you who completes an offer as my referral on SomeRewardsWebsites an amount of $40. And let's say the offer I'm asking you to complete is $10. At first glance, your scam instincts kick in. You're thinking "I don't want to spend any money to work at home." Settle down. Do the math. I've paid you $40 and you only spent $10. Hello, You just made a $30 profit! Needless to say you'll never get returns like that from your local bank's savings account! So this is actually a win win for everyone. Members are more than happy to pay you for completing offers because itís a no brainer for them since they are also making good money off of you.
But How You May Ask...


Letís say with the SomeRewardsWebsites for example, I am getting paid $60 for every person that I refer. So of course I am totally okay with paying you $40 to go "green" for me. By the way going green is the expression used to refer to completing offers. You'll get use to all of them when you watch the ProjectPayday.com videos.
The great thing about this method is there are tons of forums and websites filled with people looking to pay you to "go green". So unlike work at home jobs you won't have much problems finding people to "hire" you per se.
ProjectPayDay.com Method 2:
In method 2 you're basically flipping roles as described in Method 1. You're now the one offering people money to "go green". Now this method tends to follow method 1. Because we're assuming you've accumulated a lot of money doing method 1 and now you're ready to make the big bucks. This is obviously more of a long term way of making money than method 1. But for most, method 1 will give you a solid starting point so you can get a better feel of this business.
The great thing about Project Pay Day is no matter what method you choose they support you with a ton of resources, videos, web sites, references and tools to make all the methods work easily for you.
So that's ProjectPayday.com in a nutshell. If it sounds appealing to you then give it a try. If not and you're just interested in making money for trying products without looking for people on forums to pay you, then FusionCash.com is a simple, free, easy alternative.
So Do You Want To Find Real Work At Home Jobs?
Some of you may not be into the whole getting paid to try offers thing. Hey, I totally understand. Different strokes for Different folks. After all I was too lazy to try the PPD methods so who am I to judge. I think I know what you need and want... a good old fashion work at home job. You know the ones where you get paid a fair salary for a hard day of work. Well there are some great web sites where you can find real work at home jobs. Some of our favorites and TRUSTED are listed below:

LegitOnlineJobs.com

HomeJobGroup.com

TeleRepsAtHome.com

HomeJobStop.com
Work At Home Alternatives To Project PayDay
As much as we love the recommended work at home jobs sites above, sometimes it takes a long while before getting hired by a work at home employer or even just to hear back from them. Trust me it's really frustrating. So what we've done is listed some other opportunities below that can be started right now and are totally free. But honestly if you really want to maximize your income from home I would strongly suggest trying multiple opportunities. That's the great thing about working at home, you can juggle multiple ways to make money. So explore all the opportunities below. They're all free to get started. If you couple the opportunities below with the work at home sites above you're bound to maximize your chances of working at home and making money now rather than later.
Work From Home - Free!
Daily Pay! Earn up to $200 this week!
No Scams! No Hype! No Fees! Start Today!

Survey Takers Wanted! No Fees!
Are you frustrated with finding work at home jobs? Do you support the war? Do you Think President Bush Sucks? Well whatver your views on these topics are, you can now get paid to for your opinions! Get Paid To Give Us Your Opinion On Topics Like This!
Visit SurveyExplosion.com and start geting paid for your opinions!

Work At Home - Free Info!
Legit Company listed with the Better Business Bureau.
Get More Info Today!


Why Trust Us?
We've been featured in:






Work at Home Careers.com
is an industry recognized source of Free, legitimate
Work at Home Jobs.