Jobs At Home Alert
*Legitimate Jobs At Home
* Ways To Avoid Scams!
* Secrets To Getting Hired!
* Untapped Home Typing Jobs
Sign Up Below Now!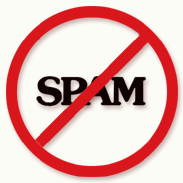 Your address will not be sold!
Useful Links
Are Rebate Processing Jobs Real or Scams?
Yes and No! Chances are you've been running into companies and web sites claiming you can get paid for processing rebates. You just need to pay your membership fees and you're set. Now as good as a rebate processor opportunity may sound, many of these sites are misrepresenting how easy it may be and what the opportunity actually entails.
How Rebate Processing Work At Home "Jobs" Really Work!
Unlike many of the allege reviews you may read, I'm going to be real. Please be sure to compare what you read here with the so called reviews of rebate processing. Trust me when I say you'll be able to tell immediately who's full of BS and trying to get you to literally buy into rebate processing. So let's get into it. Here's what's really happening with these so-called rebate processor jobs. The companies charging you these small set up fees are basically teaching you about affiliate marketing. Affiliate Marketing is a wonderful way to make money and many people like myself have been able to make a full time living off it. It's a totally legitimate way of working from home and nearly every company offers an affiliate work at home opportunity including one of the biggest companies, Google.com. Affiliate marketing is basically a fancy term for getting paid for referrals.
So let's say you (Joey) told a friend about your favorite Pizzeria. When your friend goes to that Pizzeria they may tell the owner Papa John; "Hey Joey from down the block told me I can get great pizza here." Papa John makes a note of this. Next time you (Joey) comes to the Pizzeria, Papa John might say this. "Hey thanks for the referral, here's $2 and a free slice on me." That's pretty much how affiliate marketing works. Companies will pay you when someone buys something, someone fills out a form or if someone happens to click on a link on a site you own (which isn't a requirement to be an affiliate.)


Unlike the example above, everything is tracked automatically via web sites that are provided by the companies you work for. So if your friend forgets to mention your name you still get paid. Nearly every company has an affiliate program so there is definitely a lot of money to be made if you have the right training and guidance. So that's why many of these companies are charging you a fee because they plan to show you the ropes. Now that affiliate marketing part has been explained, let's talk about how the rebate processing jobs work. Let's stick with the pizza example above. Let's say you now take $1 of the $2 Papa John gave you and give it to your friend that you referred to the pizzeria. Well folks that's the whole rebate processing opportunity. You're basically offering people a percentage of the money you make when someone buys something from your affiliate web site. That's the whole opportunity in a nutshell!


These companies basically walk you through how to find affiliate programs, how to write ads to advertise your affiliate web site and then how to give people cash also known as rebates for signing up under your affiliate link. But when you read the deceptive sales page of rebate processor "jobs" you would think it's just a matter of them providing you with a list of people that you just need to do some data entry to process their rebates and you get paid a salary like a regular job.
That's far from the truth and where this rebate processing job opportunities are misrepresented and why people often view them as scams. You go in there expecting one thing and it's not at all as you envisioned it. So now you know the real deal and can make the right decision for you.
Can You Really Make Money Rebate Processing?
Yes you can if you go into the opportunity understanding what it really is as we just described above. The reason some people won't make money is because they go in there thinking it's a traditional work at home job. But honestly I think you're better off just making money focusing on learning how to do affiliate marketing the regular way. WealthyAffiliate.com is a great place to learn affiliate marketing and they won't be misrepresenting anything to you. They provide ongoing training via their forum, members area and most importantly live help. So you have real people holding your hand that are experienced affiliate marketers not some support desk person trained to just copy and paste answers.
Want To Find Real Work At Home Jobs?
Some of you may be really disappointed to learn that "rebate processing" isn't the answer to your work at home woes. Don't fret. There are web sites where you can find real work at home jobs. Some of our favorites and TRUSTED are listed below:



LegitOnlineJobs.com


HomeJobGroup.com


TeleRepsAtHome.com


HomeJobStop.com


Work At Home Alternatives To Rebate Processing Jobs
For some people after reading this article they may decide that rebate processing is not for them. If that's you, then we have listed some other opportunities below that you can explore that are free to start. But honestly if you really want to maximize your income from home I would strongly suggest trying multiple opportunities. That's the great thing about working at home, you can juggle multiple ways to make money. So explore all the opportunities below. They're all free to get started. And I would also suggest giving Wealthy Affiliate a try to learn about becoming an affiliate marketer. The more ways you can make money at home, the better.
Wanted: Web Workers To Fill Out Forms!
Earn up To $50 Per Hour. Apply Now
& Get A $5 Sign Up Bonus! No Fees!

Work At Home - Free Info!
Legit Company With 60 Years Experience!
Get More Free Info Today!

Work From Home - Free!
Daily Pay! Earn up to $200 this week!
No Scams! No Hype! No Fees! Start Today!


Why Trust Us?
We've been featured in:






Work at Home Careers.com
is an industry recognized source of Free, legitimate
Work at Home Jobs.