Jobs At Home Alert
*Legitimate Jobs At Home
* Ways To Avoid Scams!
* Secrets To Getting Hired!
* Untapped Home Typing Jobs
Sign Up Below Now!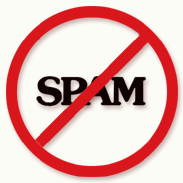 Your address will not be sold!
Useful Links
Is WAHM.com (WAHM) A Scam?
You may have heard a lot about Wahm.com. It's often referred to by other web sites on the web as the only legitimate resource for work at home jobs. But Is this really true?
Well yes and no! WAHM is a great web site. I love their wahm job board because you get a lot of great work at home leads and people are very helpful there. I've learn a lot there and shared a lot of free information there as well.But honestly WAHM.com is not the only legitimate source of work at home jobs or the best in my opinion.
The "Problems" With WAHM.com...
Although there are a lot of great leads they aren't organized in the easiest of ways. You can't easily search by keywords or categories for a certain type of work at home job. Whereas on a site like WorkAtHomeCareers.com you can go type in typing and you'll get a list of typing jobs. Or if you want to search by categories you just visit their job search page and click on the categories of interest to you. It's really that simple. So as much as I love WAHM.com I don't think it's the ONLY source of legitimate work at home jobs or the best. But it definitely ranks in my top 10.
Another issue with WAHM and may other legitimate free work at home sites like it is that we're all supported by ads. So sometimes you click on links that you may confuse with jobs. But in reality they're advertisers trying to sell you something. Because of this confusion sometimes site like Wahm.com or other work at home sites are called scams. People think the site owners are associated with some of the ads on their sites. But this is far from the truth. So be aware of that.
Are There More Sites Like WAHM.com?
Are you pressed for time and don't want to go through hoops like a circus animal to find a work at home job at a given site? Are you the type that can't tell the difference between an ad and real jobs? Well if that's you, then you may want to check some of the sites we've listed below. Don't be ashamed. For a long time I couldn't figure out, what was a scam, what was an ad, etc. But sites like the ones below helped me find exactly what I wanted which were jobs. I didn't want to chat in forums or play detective to determine what was a scam or not. I just wanted the jobs so I can apply. If that's you then I would encourage you to join the memberships sites below. They're designed for beginners or people just having problems maneuvering around the web finding work at home jobs.



LegitOnlineJobs.com


TeleRepsAtHome.com


HomeJobStop.com


Instant Work At Home Alternatives
As much as we love the recommended work at home jobs sites above, sometimes it takes a long while before getting hired by a work at home employer or even just to hear back from them. Trust me it's really frustrating. So what we've done is listed some other opportunities below that can be started right now and are totally free. But honestly if you really want to maximize your income from home I would strongly suggest trying multiple opportunities. That's the great thing about working at home, you can juggle multiple ways to make money. So explore all the opportunities below. They're all free to get started. If you couple the opportunities below with the work at home sites above you're bound to maximize your chances of working at home and making money now rather than later.
Work At Home - Free Info!
Legit Company With 60 Years Experience!
Get More Free Info Today!

Work From Home - Free!
You won't get rich but you can make
a realistic $500 to $5,000 a month.


Why Trust Us?
We've been featured in:






Work at Home Careers.com
is an industry recognized source of Free, legitimate
Work at Home Jobs.